Hello, hello! I looked at my calendar a few days ago and saw that we are officially into double digit months. It seems like just last week that we were flip-flopping between chilly winter mornings and warm spring afternoons, waiting for summer to finally arrive. Now, here we are, on the downhill slide: our warm summer nights have grown short, and a brisk chill is in the air. Leaves are blowing and hats, coats, and gloves are coming out of storage in preparation for the sub-zero outings in our near future.
2017 has been the year of home. We settled down in Bozeman, and in February we sold the bus. People ask if we were sad to let the bus go, and the truth is: while the moment was bittersweet (oh yeah, there were tears) we are happy that we were able to pass the bus along. We loved our time on the bus and will treasure the experience for the rest of our lives, but one of the biggest motivations for traveling in the first place was to find the community we wanted to live in. Once we started to feel a connection here in Bozeman, we really, really wanted to be here.
We contemplated keeping the bus for weekend adventures, but once we had it here in our backyard we realized how important it was to send it on its way. It's such an awesome vehicle for exploration and it deserves to be out there, giving someone the experience of a lifetime. The Nossamans have all of the spark and excitement for traveling and tiny living that we had when we started out on the bus project, and I know that they'll enjoy it for years to come. It's cool to build something that brings so much personal joy, but to be able to share that with others is even better.
This year also represents home, because we have been spending so much time working on our actual house. Last year we bought this 100 year old triplex and we've been working on fixing it up, unit by unit. The first two (that we don't live in) are finally done, and we're hoping to get started on the final unit (which also happens to be the one we currently live in) next year. Working on a "real house" is so much easier than working on the bus!
In addition to working on our house, we've been hard at work building our community. We were really lucky to have connections to an awesome group of folks through Will's childhood friend Merrill. I think it's pretty common to be in a place for about a year before feeling like you have made real connections there – that was certainly the case for us in Mountain View and Boulder. In Bozeman, it felt like we integrated in a week. Bike rides, ski outings, weekday runs, weekend trips, nightly dinners, summer bbq's – our hearts are as full as our schedules, and we are overwhelmed by the love that surrounds us in this place. As I re-read that it sounds super sappy, but it's true!
One of the things we missed most while traveling was the ability to be part of a larger community. Over the past few months Will and I have both gotten very involved with Gallatin County Search and Rescue, which is a group of folks from all different "eras" of Montana – from the gore-tex clad crew of ultra runners and backcountry skiers that we usually hang with to the Carhartt wearing 5th generation ranchers. It is fascinating and heartening to see how these different groups come together to get things done, in this time of political divisiveness.
Will is very involved in the technical side of things: swift water, high angle alpine, and backcountry hasty rescue. I have gotten sucked into the world of search and rescue dogs, and have spent the past 6 months training with Western Montana Search Dogs. I've always thought that training a specialized dog would be interesting, but once I saw the WMSD teams work, I knew I had to get involved. I got approved to "start" my own puppy a few months ago (I think after they realized that I was going to keep bugging them until they let me in ? ) and will be pouring all of my extra time into that new adventure!
That's the big stuff, but we've also had a lot of fun playing outside! Here are a few snapshots from some of the adventures we've been on over the past few months.
We both bought cyclocross bikes in early spring and got very into "gravel grinding" – it's like road riding, but on dirt or gravel roads. It's a perfect activity for spring in Montana when the trails are still snowed in, but the weather is beautiful.
As usual, we also spent a lot of time on mountain bikes! And I got a shiny new toy – a Yeti SB5. This year we did a lot of biking around Bozeman in the Madison, Bridger, and Bangtail ranges. We also got out for a weekend in the Beartooths and a few days in Bend, OR. Unfortunately a nasty wildfire season cut our summer riding season a little bit short due to all of the smoke.
I got to go on a very cool bike touring trip with my dad and two of our best friends, Annie and Jim. The four of us rode the coast of Oregon from the Washington border to the California border. We had a wonderful time and can't wait for our next dad/daughter trip!
We spent a few days in Glacier National Park with Will's parents, and were very lucky to have been able to make a trip up to the Sperry Hut, a historic chalet that burned down in fires later this summer.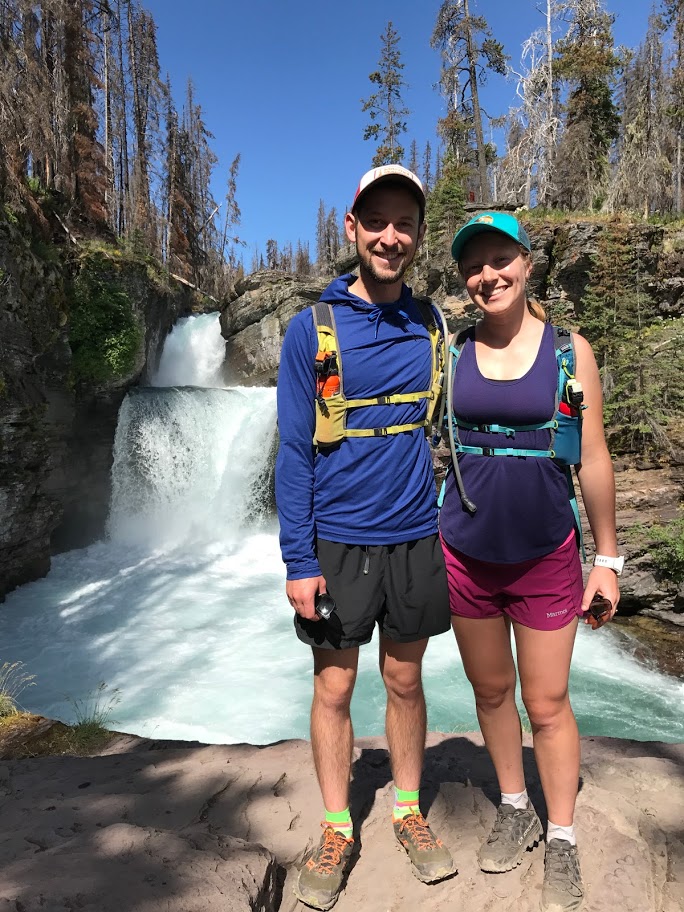 We fostered some kittens from the Heart of the Valley Animal Shelter – Hilde quickly fell in love with her tiny charges.
We had dinner for Will's grandparents anniversary at the Yellowstone Lake Hotel and got stuck in a FIVE HOUR bison jam on the way home! Fortunately, the scenery couldn't be beat.

What's next for Outside Found?
From the beginning this blog was built on the bus. We were (and sort of still are) "the bus people."
I've had a hard time with the blog over the past few months because I feel like our lives have just become so normal. We live in a house, run/bike the trails near home, go to bbq's at our friends houses down the street. At the same time, I love that the blog has been a chronicle of our life over the past two years, and I want to keep that going.
I'm starting to embrace the idea that the blog needs to grow and evolve as our lives change. In this case, that means that I'm going to start writing about the process and lifestyle of living with and training a search and rescue dog.
If you're interested in that topic – awesome! I would love to hear from you on what topics I should include. Training specifics? Funny anecdotes? Trials and tribulations of life with a working dog? And if you aren't interested – that's ok, too. Thank you so much for being part of this journey; I hope our paths cross again soon.
Love,
Alyssa